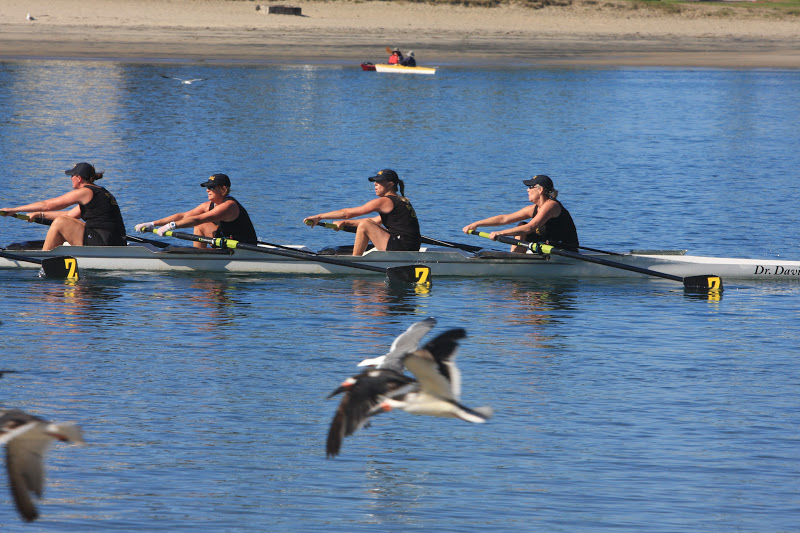 ZLAC offers Learn to Row courses throughout the year. Rowers will have an opportunity to continue on to the ZLAC Masters Program upon successful completion of the course.

ZLAC Learn to Row Program
The program will consist of four or five sessions covering boat handling, water safety, and the fundamentals of rowing. Participants will be coached in small groups both on the water in boats and on indoor rowing machines. Attendance at the first session is required, and participants should plan to attend all sessions.
Try-It-Week & Semi-Private Lessons
If there are no upcoming learn to row programs listed, please contact masters@zlac.org to inquire about doing a "Try-It Week" with our Masters Program. If you are a group of two or more, we will organize a semi-private Learn to Row for you.
Average fees for a learn to row session are $275.
Wear athletic clothing, preferably shorts or spandex along with a T-shirt that you don't mind getting a little dirty/wet. Bring a hat, socks, and sneakers each day (the first day will mostly be on the rowing machines known as 'ergs').

Bring a water bottle (plastic only, no stainless steel or metal flask type bottles as they damage the boats).

Apply sunscreen (the first day will mostly be inside, but sunscreen is important for the rest of the sessions).

Be sure to come with a good attitude and be coachable! Rowing is the ultimate team sport and will be unlike anything you've ever tried. Get ready to have fun! (Don't forget to bring your waiver!)
Upcoming Masters' Learn to Row Classes